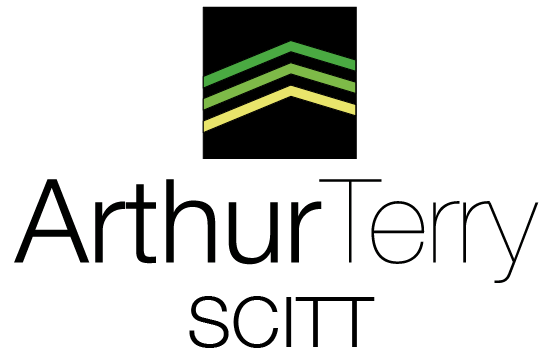 Ofsted Outstanding Provider
Are you an undergraduate interested in teaching Maths, Physics, Computer Science, Chemistry of Modern Foreign Languages (French or Spanish)?
The Arthur Terry Teaching School Hub are offering a paid, 3-week internship starting on 26th June 2023.
For more information and to apply, please click here
Welcome to The Coleshill School
Coleshill is an ethically inclusive school and we are proud of our comprehensive values. We serve a wide ranging local community and have high expectations for all. Ofsted inspected us in March 2020 and confirmed that we continue offer a good standard of education in all areas. Please read the full report on our website to see the full range of strengths across our 'united learning community'.
Latest Tweets
Just a reminder that students break up for the Easter Holiday at 3.10 pm on Thursday 30th March 2023. Friday 31st March is a Staff Training Day. Return to school on Monday 17th April 2023.
We are so proud of Year 7s for all their hard work and commitment this half term. Well done to everyone who won awards, chocolate treats and certificates in assembly today for Children's University, SPIRIT points and Tutor Awards. Go Year 7! @the_atlp @atlpcu https://t.co/7Ec1TnpJSC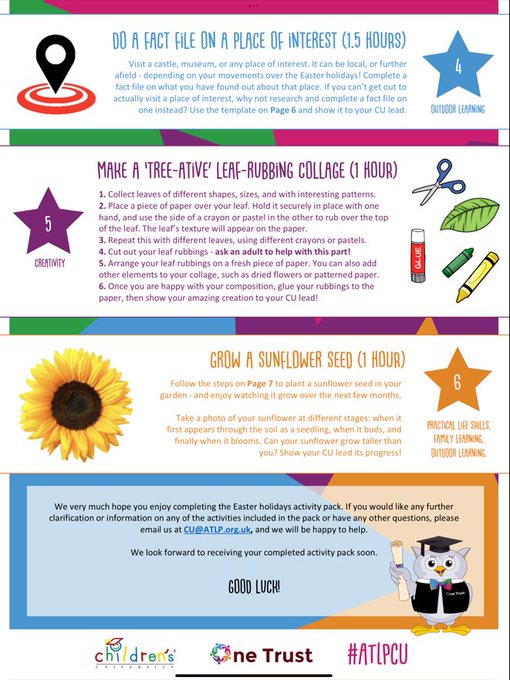 The next edition of Owl-Bert's Children's University newsletter is out now look out for your newsletter this week. Complete a range of activities over Easter holidays to gain an additional 8 hours towards your graduation. From mini beast trials to celebrating Earth Day @atlpcu https://t.co/JwFWg2RU0J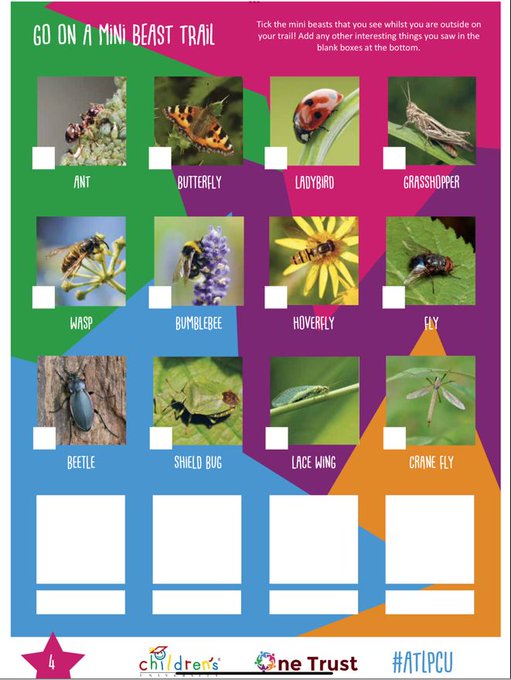 The next edition of Owl-Bert's Children's University newsletter is out now look out for your newsletter this week. Complete a range of activities over Easter holidays to gain an additional 8 hours towards your graduation. From mini beast trials to celebrating Earth Day @atlpcu https://t.co/WFX1vMW15W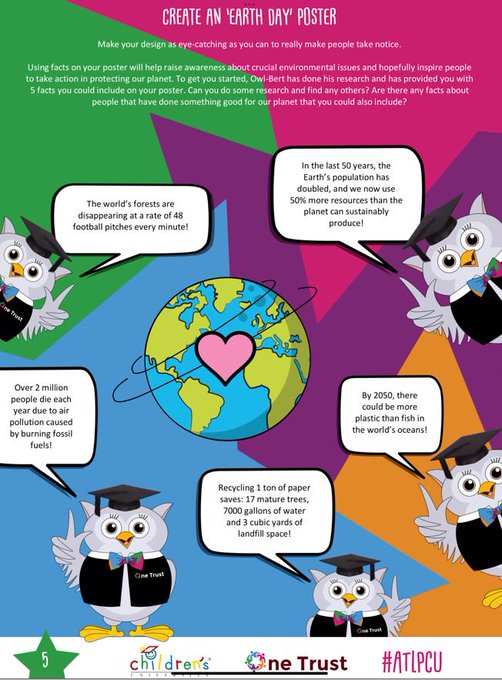 The next edition of Owl-Bert's Children's University newsletter is out now look out for your newsletter this week. Complete a range of activities over Easter holidays to gain an additional 8 hours towards your graduation. From mini beast trials to celebrating Earth Day @atlpcu https://t.co/Aq6h00geza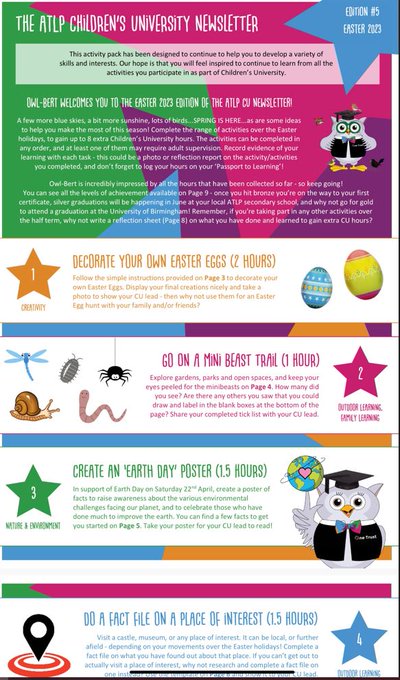 The next edition of Owl-Bert's Children's University newsletter is out now look out for your newsletter this week. Complete a range of activities over Easter holidays to gain an additional 8 hours towards your graduation. From mini beast trials to celebrating Earth Day @atlpcu https://t.co/vCCW5T3E5V